nGenera
Brand identity for on demand enterprise technology platform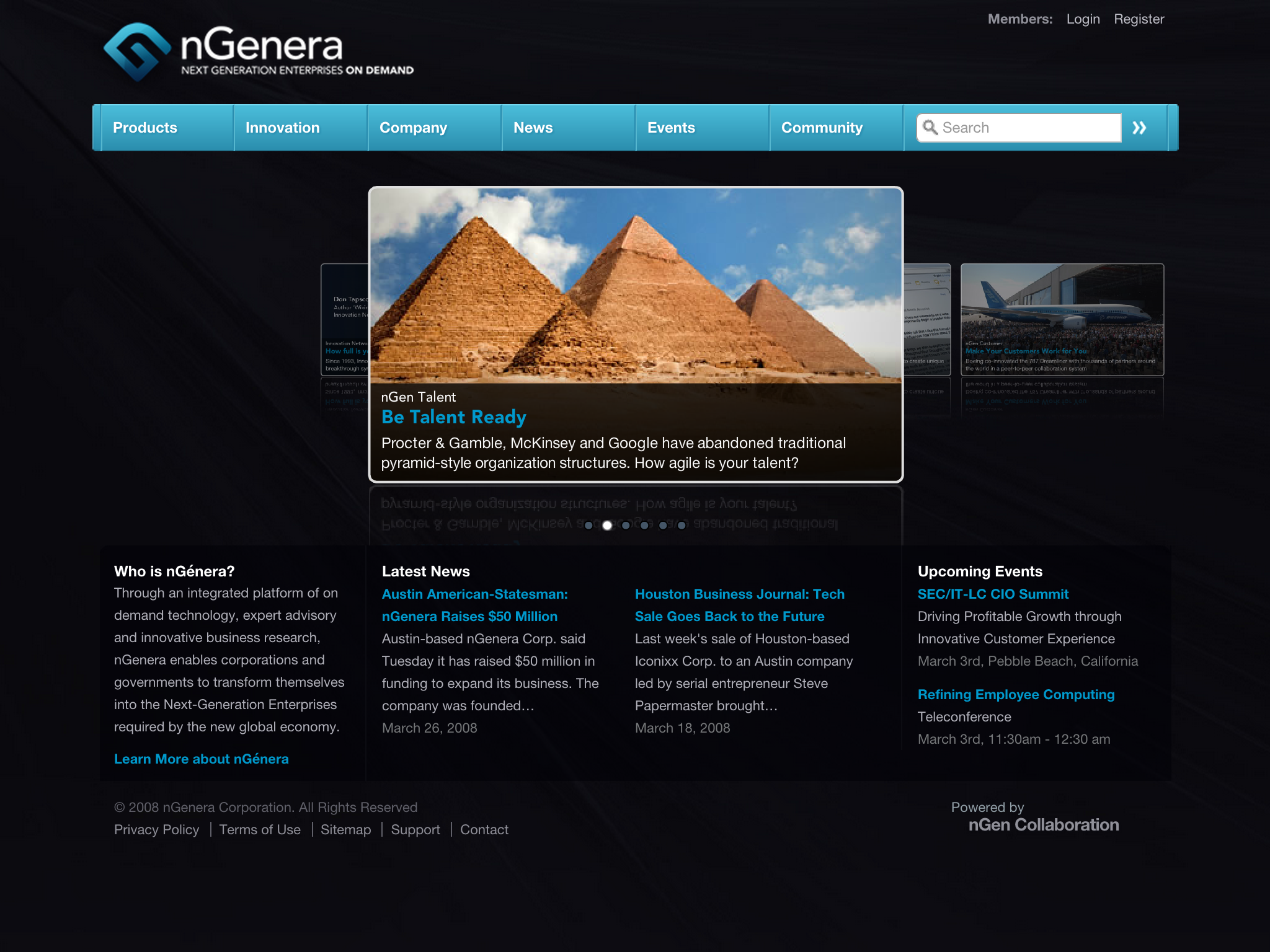 nGenera Corporation (now Moxie Software) helps companies and governments transform themselves into forward thinking enterprises: organisations that enable employees to communicate via real-time social software platforms and tools.
Steve Douty (president of platforms, applications and marketing) asked me to take the new nGenera name (the company was formerly BSG Alliance) and build a brand that could encompass its growing suite of software products and consultation services.
Brand identity
With an intriguing – if not immediately obvious – name, the logo needed to reflect the organisation's broad ambition and signify a break with any past notions of enterprise. Combining an 'n' and 'G' in a subtle and intriguing manner, allowed me to create a symbol that felt similar to those commonly associated with networking and connectivity.

This distinctive mark could work at many sizes, with flat and rendered versions created to suit different applications. To encompass a range of operating devisions, a brand architecture was also created that meant future acquisitions could easily be integrated into the overall brand.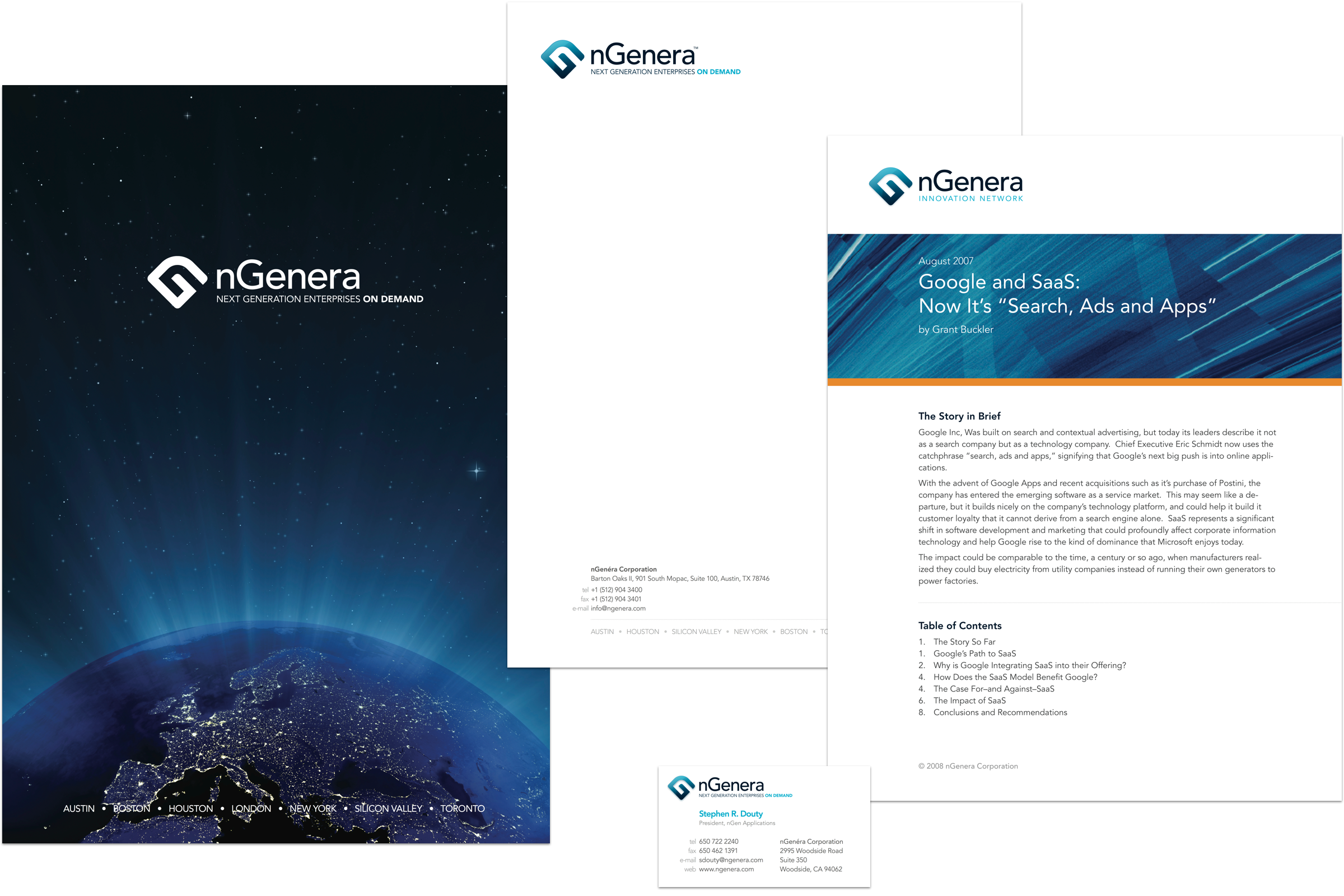 While other in-house and third-party teams were responsible for implementing the brand, I provided overall guidance and created example collateral pieces such as reports, signage and business cards.
Website
I sought to distinguish nGenera's web presence by creating an immersive and premium experience, realised through the use of deep blues accented by highly saturated colours from a complementary palette. Working with Matt Pearson, I produced an carousel device for use on the homepage that introduced customers to the company's range of products and services.